Over 120 Australian families have trekked across the globe leaving their family, friends, jobs and everything familiar behind to change their children's lives for the better. Are you hopeful and open minded too?
The Trailblazers celebrates the sheer desperation and courage of Australian parents and the invincible determination of their children who have struggled with learning difficulties all their lives.
This story recounts what it's like to take a chance on an adventure of a lifetime and fully experience a richer life thanks to unlocking the abilities of a malleable brain.
This book has grown out of a community of passionate, hardworking individuals, and has been created for those among us that have been told all our lives that living with learning difficulties is a life sentence. This book IS for you.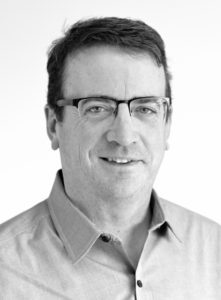 Howard Eaton, Ed.M., founded
Eaton Arrowsmith School
(EAS) in both Vancouver and White Rock, British Columbia. These schools have been working with children with learning difficulties for over twelve years starting in 2005.
He also founded Eaton Cognitive Improvement Centre that is designed to work with adults with learning difficulties. These educational institutions use the Arrowsmith Program developed by Barbara Arrowsmith Young.
In 2015, Eaton Arrowsmith Academy was started in Redmond, Washington also serving children with learning difficulties.
He has presented at various events and conferences in Canada, United States of America, Australia and New Zealand on topics related to the Arrowsmith Program, Learning Disabilities, and Attention Disorders.
He has worked as a Sessional Instructor in the Faculty of Education at the University of British Columbia, teaching courses on Learning Disabilities. He has been a high school and elementary teacher in the United States and Canada, and has trained as an Orton-Gillingham Tutor working at the Kildonan School summer program (Camp Dunnabeck) in Amenia, NY.
Currently, he is also involved in bringing the Arrowsmith Program to the Brain Injury community through co-founding the Watson Centre for Brain Health in Vancouver, British Columbia.
He earned his B.A. in Psychology at the University of British Columbia, and his M.Ed. at Boston University in Special Education along with a Kindergarten to Grade 9 Teaching Certification.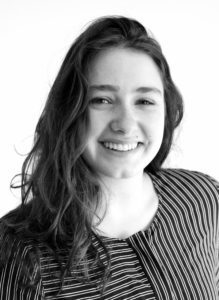 Antoinette Commins is an innately passionate and enthusiastic individual. In 2018 she will be commencing a Bachelor of Arts majoring in Psychology at Melbourne University, Australia. Antoinette has always believed that the best learning any individual can acquire is through the life changing experiences life spontaneously yet beautifully throws our way. At one point in her education, Antoinette's parents were told she may not get through High School.
After completing her Arrowsmith Program at Eaton Arrowsmith School in Vancouver, Canada, Antoinette's cognitive capacities, self-image, happiness and assurance in her independence sky-rocketed. Upon her return to Australia, Antoinette spoke to advocacy groups, teachers and principals from across Melbourne about her journey and encouraged the implementation of the Arrowsmith program in Australian schools to help change the education system for children like her.
Currently, Antoinette is taking a year off her studies and is working with Eaton Arrowsmith School in Canada. Antoinette enjoys sport and helping people. She boxes on a regular basis and is a ski instructor who spends her free time teaching Skiing and Snowboarding to children.